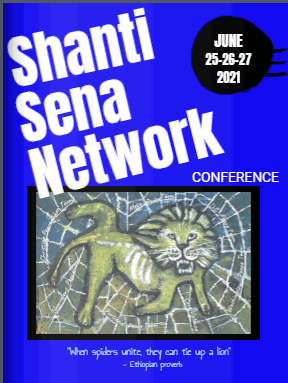 MPT was fortunate to host the Shanti Sena Network (VIRTUAL) Summit Meeting: an opportunity for people actively engaged in Unarmed Civilian Protection (and those interested in it) to gather for resource sharing, skills training, tips for efficacy, brainstorming ideas for our future work, and introducing those new to Unarmed Civilian Protection to the concept and effectiveness of active, assertive, collaborative, community-based nonviolence. The speakers and presenters were outstanding.
The complete Program Book, including taped versions of each workshop, are now available at this link:
Shanti Sena Network Summit Meeting Program Book
Many thanks to all those who made this incredible event possible.